THE DIFFERENCE IS IN THE DOUGH
Fall In Love With Baking…Again
Experience authentic bakery style creations right in your own kitchen. Wewalka dough is made fresh with the finest ingredients and sold in your retailer's refrigerated case to help you quickly and easily prepare inspired recipes with perfect results.
Traditional Bakery Style
Prepared in the classic tradition using authentic bakery recipes that have been perfected over time, Wewalka offers specialty doughs for every occasion. From classic pizza to flaky pie crusts and sweet pastries, Wewalka brings you true bakery taste and quality.
Highest Quality Ingredients
There are no shortcuts. Premium ingredients combined with the highest standards ensure the best baking results. All of Wewalka's dough products are carefully prepared to provide superior taste and a tantalizing presentation.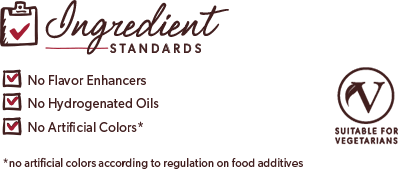 Impressive Results Every Time
Great food punctuates every occasion. Whether you are baking for yourself, your kids or that special someone, Wewalka helps you create delicious mealtime memories.
So show the people in your life how you really feel. Bake up those appetizers, serve up that entrée, and celebrate with pastry. Wewalka wants to help you bring friends and family together while warming up your love for baking.

Now you're
ready to roll
Serving up bakery style creations couldn't be easier. Rolled on baking paper, Wewalka refrigerated dough is the quickest and most convenient way to bake-up something extraordinary.
Easy Handling
There's no more sticky dough that must be separated, stretched or formed. Simply unroll, add your ingredients and bake.
Better Baking
Bake your recipes right on the baking paper without greasing, buttering or spraying the pan. There are no food remnants to work around, and your baked items will never stick to the baking tray.
Quicker Cleanup
Cleanup is as simple as pitching a paper wad. Simply remove the paper from the pan and you're done. That's it.